Tips: Thunderstorms and your Dog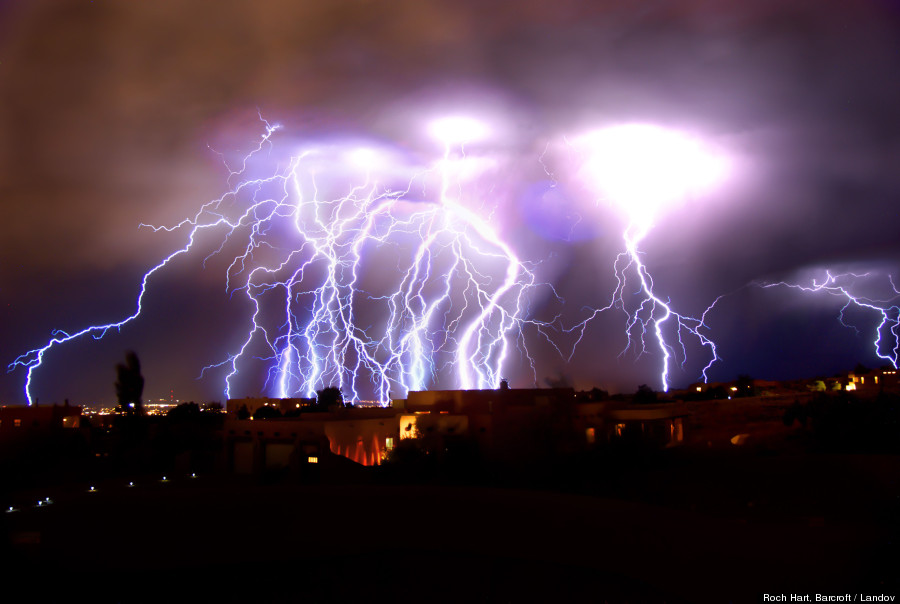 Albuquerque is normally a hot and dry city, but with the torrent of storms coming in, we are facing some weather related issues that we don't normally confront. High winds, flooding and power outages are just a few of the complications coming from these storms. As we all get excited about the rain, and giving us some relief from our drought, our pets get excited too. But not always in a good way.
Dogs are at a much higher risk of running away during a storm. The lightening, thunder and rain can be very scary. Many times if your dog or cat is outside, they will run for safety and try to hide. Because they can't "get away" from the thunder, they will keep running and hiding. Before they know it they are lost.
This is why it is extremely important for your pets to have their tags and registration up to date. Getting them microchipped is also a good safety precaution. If your pet gets picked up and they are microchipped, they will be easily returned home.
Tips to Weather Thunderstorms
Make sure your pet tags are up to date

If they are outside dogs, make sure they have a safe place to hide
Inside dogs: keep your outside doors closed so he doesn't run outside
Keep curtains and windows closed to reduce the noise of the thunder
Give them some place safe to hide, under a blanket, a crate, an enclosed dog house
In extreme cases you can give them anti-anxiety medication, either prescription or herbal
Calm your self to calm your dog. Our pets often pick up on our emotions. So if you are anxious because of the storm, your dog may be anxious as well.
Hang out with your dog. Keeping them company, and showing them that it is ok, can be very comforting